David Williams, RAC (US), CIA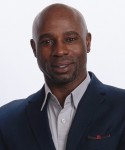 Email
-
Benefits Portfolio Manager
- (Direct: (800) 772-5531 Ext 115)
David Williams, RAC (US)
Associate & Benefits Broker - (Direct: (800) 772-5531 Ext 115)
David Williams Biography
Benefits Broker | Health Insurance | Employee Benefits & Support | Retirement
Certified State Insurance Market-Place Rep.
Certified Federal Insurance Market-Place Rep.
Certified Regulatory Affairs Professional
Certified Business Analyst Professional Cert.
Registered State Securities Agent
Synopsis
David Williams is a business strategist by training. He has held strategic roles in business development, logistics, and change management in terms of developing and/or improving employee benefits programs, retaining talent, recruiting qualified personnel, reducing turnover, enhancing job satisfaction and improving corporate profitability.
He used these talents in small business startups and in the fortune 500 Franchise arena for 14 years by serving as a Key Executive for RiskEtc.com, (independent franchises): Coverall Health Based Cleaning Systems, Jan-Pro Cleaning Systems, Amer-Dadian International Corporation, and later West Coast Waste Management, LLC.
As a small business executive, David Williams built his business reputation in Temecula and San Diego communities by networking, using best in business practices, professional ethics, and hard work.
Military Service
David Williams served with distinction and honor in the US-NAVY - Fleet Marine Force for 4-years as a combat-medic at Camp Lejeune - 3rd FSSG Infantry Battalion, in North Carolina and in the Asian Pacific, Okinawa, Japan.
Academics
After military service, he committed his future to the allied health field by graduating from San Diego State University with a bachelor's degree in Pre-Physical Therapy. Later, he attended graduate school at San Diego State University's Center for Bio/Pharmaceutical & Bio/Device Development studying FDA Regulatory Affairs for Marketing, Manufacturing and Distribution of Drugs, Therapeutics, and Biologics.
Professional Profile
David Williams is an associate and licensed benefits broker with Pacific Southwest Associates, Inc., Covered California Healthcare Market Place, California Health Benefit Exchange, and Florida Department of Financial Service. He develops and analyze strategies to eliminate personal risk & loss exposures related to accident & health, health & wellness, life, retirement funding, disability protection, and complex RFPs for municipalities and government agencies looking to modernize current benefits offerings in both California and Florida.
Outside Business Interest
As the Principal & Chief Strategist for Amer-Dadian International Corporation, David Williams analyzes market volatility in both the California Health Insurance Exchange and the NASDAQ – OTC securities markets for opportunities to hedge risks and leverage opportunities. This is a niche field and a unique opportunity for David Williams. It gives him extraordinary insight in two volatile industries that enables him to construct balance risk portfolios in his primary profession.